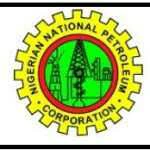 Shell Nigeria Exploration and Production Company Limited (SNEPCo) on behalf of the Nigerian National Petroleum Corporation (NNPC) and the co-venture partners hereby invites applications from qualified Nigerian students for the 2020 NNPC/SNEPCo National University Scholarship Programme. SNEPCo is calling for applications for its 2020 NNPC/SNEPCo National University Scholarship cycle. This is another opportunity in their yearly effort to promote university education.
Application is open to all university students who must be in Year 2 with a minimum CGPA of 3.5 out of 5.0. This is another opportunity to garner funds to sponsor education and living expenses in school which every qualified student should take. It is open to different courses of study.
More details are on the Shell Nigeria website:
https://www.shell.com.ng/sustainability/communities/education-programmes/2020-nnpc-snepco-uni-scholarship.html
Deadline for the receipt of all applications is September 25, 2020. Hurry now and apply at the site.
Examination details will be communicated to shortlisted candidates only.
SNEPCo reserves the right for selection and shortlisting of candidates.